I can't believe I am saying this, but I watched the draft lottery. They make it an exciting event and for a Cleveland fan and a Cavs fan, it was fun to anticipate the future because as Cleveland fans, thats often all we can do.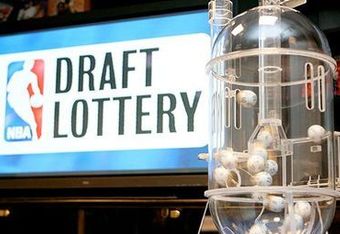 Well it turned out good for the Cavs since they got the #1 and #4 picks. Now what does this mean.
What it means is first of all the trade of
Mo Willia
ms was a huge success. Baron Davis has worked out well for us and we went 6-9 with him while Williams was awful here. 82games.com has a simple rating system that measures impact and Williams was pretty awful while Davis was solid. Thats just the icing on the cake when you consider the Cavs got the 1st overall pick from this.
Because of the way the lottery works (top 3 teams are picked by the ping pong balls and the rest of the "lottery" are in the order of % chances of winning) and the fact we got the #1 and #4 picks, that pick from the trade turned into the #1 overall, since our other pick was 4th (not in the top 3 lottery). It now looks stupid for the clippers to give the Cavs a complete Unprotected pick, but too bad for them.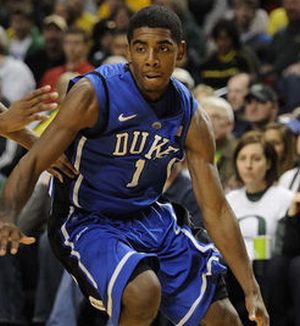 Now, the Cavs can lock in Kyrie Irving. I know there is still time to debate Irving vs. Derrick Williams, but I think its clear they will take Irving. Irving is the one player people are considering the consensus best player in the draft and a top 5 selection in even deep drafts, with comparisons to Chris Paul. Although the Cavs technically have 3 point guards, its also a much bigger need than an athletic PF. The Cavs really only have one true PG for the long term (Davis is old and Boobie Gibson is a shooter in a PG body) and he does not have the upside of their athletic PF in JJ Hickson.
Who should the Cavs go after with the #4 pick? Well, that is a more interesting question and each possibility will be addressed with a separate post but for right now I will just give some of the names.
Enes Kanter
Kawhi Leonard
Jonas Valanciunas
Jan Vesely
Bismack Biyombo
Dontas
Motiejunas